Conveners
Core Module: Research Methods and Cross Cutting Themes of Urban Health
  Prof. Dr. Sabine Dabringhaus
  Department of History, East Asian History,
  Faculty  of Humanities
  University of Freiburg
Dr. Sabine Dabringhaus was born in Freiburg, Germany. She studied Sinology, History and     Political Science in Freiburg and Munich. From October 1987 until July 1990 she earned her PhD at the Institute of Qing-History (Qingshi Yanjiusuo) at the People's University of China (Zhongguo Renmin Daxue) in Beijing.
After being employedin the China Section of the Library of Congress, Washington, D.C. (1990) and partaking in a field trip to the People's Republic of China, she held a research position (C1) at the Institute for east Asian Studies (Sinology) at the Ludwig-Maximilian University in  Munich. In January 2003 she received her habilitation. From December 2002 until December 2008 she was a Junior Professor for Modern and East Asian History at the University of Freiburg's Institute of History. In December 2008 she assumed a newly established chair position for East Asian History. She is the founding director of the Freiburg Centre for Transcultural Asian Studies (CETRAS), established in 2013.
Her research  focuses on the Sino-Manchurian Qing Empire (1644-1911) in the context of comparative imperial history, court societies in Asia and Europe, nationalism in China during 20th century, the history of Chinese humanities, long term political developments in the Chinese Republic (1912-1949), the cultural basis of the Chinese modernity, the history of Chinese Diasporas. Her recent research projects concentrate on environmental urban history in Chinese cultures and earthquake history in China.
---
  Prof. Dr. Axel Kroeger
  Center for Medicine and Society, University of freiburg, Germany
  Liverpool School of Tropical Medicine
  Special Program for Research and Training in Tropical Diseases (TDR/WHO)
  World Health Organization
Dr. Axel Kroeger is Professor of International Community Health at the Liverpool School of Tropical Medicine/University of Liverpool. He is seconded to the special program for Research and Training in Tropical Diseases at the World Health Organization in Geneva (TDR-WHO) and holds a part time position at the Freiburg University Medical Centre, Anthropolgy (Centre for Medicine and Society).
He is trained as a physician (Internal Medicine) in Hamburg, received his Dr. med. degree in Hamburg, his Dr. med. habil. degree in Heidelberg, his MSc in Community Health in London and his Certificate in Epidemiology and Statistics in London. His major research interest is Implementation Research related to Tropical Diseases (Dengue, Malaria, Leishmaniasis, Chagas), particularly their prevention and control in LMCIs (Low and Middle Income Countris) taking into account ecological, biological and socio-economic risk factors. He is also active in undergraduate and postgraduate teaching programs both in Liverpool and Freiburg.
---
  Dr. Berit Lange, MSc
  Division of Infectious Diseases,
  Clinic for Internal Medicine II
  University of Medical Center Freiburg
Dr. Berit Lange, MSc is completing her clinical specialist training in internal medicine and infectious diseases in Freiburg. She has previously worked and researched at the London School of Hygiene and Tropical Medicine and holds a Master of Epidemiology from here. Within the infectious disease department her research focus is on infectious disease, epidemiology and international health.
Her research mainly concerns mycobacterial diseases, viral hepatitis and safety and efficacy of vaccines. Current main interests lie in tuberculosis epidemiology, systematic reviews of diagnostic accuracy studies, safety of vaccines and infectious diseases in migrants and refugees. External collaborators include colleagues at the London School of Hygiene and Tropical Medicine, Foundation of Innovative New Diagnostics, World Health Organization, Paul-Ehrlich-Intitute, FZ Borstel and the University of Saarland. Her ongoing work comprises of epidemiological studies and meta-analysis on diagnostic test and treatment efficacy in tuberculosis and hepatitis B/C. Several multicentric diagnostic and cohort studies on tuberculosis diagnosis in immunocompromised individuals are ongoing or have been finished. Recently she has started to work on the design of studies to evaluate the Freiburg health care model for the care of refugees.


Advanced Module I: Environmental Management and Control of Non-Communicable Diseases in urban areas
Dr. rer. nat. Richard Gminski
Department of Environmental Health Sciences
University Medical
Dr. Richard Gminski is a senior scientist at the Institute of Environmental Health Sciences and Hospital Infection Control, Medical Centre University of Freiburg, Germany.
He holds a degree in pharmacy and was rewarded a doctorate in natural sciences by the University of Heidelberg. He was scientific assistant in various university departments and medical centers in Heidelberg, Mannheim, Trier, Giessen and Berlin. Dr. Gminski's current research interests are particle toxicology, i.e. molecular mechanisms of fine and ultrafine particles (nanoparticles), which are responsible for mutagenicity and DNA damage in humans; furthermore, nutrition and global health. He has broad experience in the mutagenicity, genotoxicity and carcinogenicity of environmental chemicals and has published many papers on these topics. His current research projects deal with toxicological and ecotoxicological investigations into the relevance of nanoparticle emissions occurring during recycling, as well as thermal utilization of nanocomposites (NC).
---
  Prof. Dr. Ursula Wittwer-Backofen
  Department of Biological Anthropology
  University medical Centre Freiburg
Dr. Ursula Wittwer-Backofen is a Professor in Biological Anthropology at the Medical Faculty at the University of Freiburg, Germany. She studied Biology, Physical Anthropology, Chemistry and near Eastern  Archaeology at the University of Berlin (Freie Universität), Mainz and Heidelberg.
Her main topics are in evolutionary history of health and disease, interactions between humans and their environment, human adaptability, and forensic anthropology. She got her experience as a research assistant in the Anthropological Departments of the Universities of Mainz and Gießen, where she later received her venia legendi for Human Biology/Anthropology in 1998. Her work modeling ancient population environment history by demographic and biological mixed methods approaches was amplified by her work at the Max Planck Institute of Demographic Research in Rostock.
Since 2002 she is a full Professor in Biological Anthropology at the Medical Faculty in Freiburg. Her special interest is in interdisciplinary approaches to bridge the gaps between Life Sciences and Humanities, documented in her mjor role in the MSc Program of Interdisciplinary Anthropology and as a founding director of the Freiburg University Centre for Medicine and Society with a strong interest in Global Urban Health. She  is a network leader of the Pan University Network of Global Health where her research activities include the complexity of mother and child health indicators.
Currently she is member of the scientific board of the Senckenberg Gesellschaft für Naturforschung (Senckenberg world of biodiversity) and speaker for the Staatliche Naturwissenschaftliche Sammlunng Bayerns and was board member and chairperson of the German Anthropological Association for many years.
Advanced Module II: Communicable Diseases in Urban Environments and Quality Assured Health Programs

  Prof. Dr. Winfried V. Kern
  Division of Infectious Diseases,
  Clinic for Internal Medicine II
  University Medical Centre Freiburg
Dr. Winfried Kern graduated from Ruprecht-Karls-University in Heidelberg, Germany, and had a professional training and fellowship in Heidelberg, Ulm, Tübingen, Providence (Rhode Island) and San Francisco (California). His professional interests include clinical infectious disease epidemiology, international health, antibiotic stewarship programs and health care associated infections including infections in an immunocompromised host. From 2007 - 2013 he was President of the German Society for Infectious Diseases. He was an elected member of the Executive Commitee of the European Society of Clinical Microbiology and Infectious Diseases (ESCMID) from 2009 - 2013, and is now a program director of the annual ESCMID congress. Dr. Kern is Professor of Medicine and current head of the Division of Infectious Diseases, Department of Medicine, University Hospital and Medical Centre, Freiburg, Germany.
---
Prof. Hartmut Hengel
Institute of Virology
Department of Medical Microbiology and Hygiene
University Medical Centre Freiburg
Prof. Hartmut Hengel, MD, born in Germany, holds a full professorship in Virology at the medical Faculty of the Albert-Ludwigs-Universität Freiburg. He studied immunology, medical microbiology, hygiene and virology at the Universities of Ulm, Heidelberg and Munich. He received his clinical experience in the field of infectious diseases at the university pediatric clinic in Heidelberg. In 2000 he was appointed as head of the division of Viral Infections at the Robert-Koch-Institute in Berlin where the National Reference laboratories for Measles, Mumps, Rubella and Influenza are located. In 2004 he became a founding director of the Institute of Virology at the Heinrich-Heine-University in Düsseldorf before he moved to Freiburg in 2012. Prof. Hengel is an active researcher in experimental virology, e.g. as coordinator of the Infect-ERA consortium TANKACY and principle investigator at the virtual Helmholtz-Institute VISTRIE. Since 2007 he is member of the German standing committee on Vaccination (STIKO) and head of the commission on vaccines of the society of Virology. His affinity for public health issues is also documented by his assignment to the scientific advisory board of the Paul-Ehrlich-Institute, Federal Institute for Vaccines and Biomedicines in Germany.
---
Dr. Sonia Diaz-Monsalve
Centre for Medicine and Society
University of Freiburg
Dr. Sonia Diaz-Monsalve, born in Colombia, has a PhD in Public Health from the University of Liverpool (on health managers performance in 12 Latin American Countries and the impact evaluation of training programs). She also has a Master in Health Management from the University Javeriana in Colombia.
 With more than 25 years of experience working nationally and internationally in health systems development she has experience in the areas of strategic and operational planning, project and program management, developing training methodologies and training materials, organization and implementation of management training programs and design of curricula for master programmers in international health. She has worked as a training coordinator and health advisor on quality assurance, health systems strengthening, capacity development, project management, operational and implementation research in Latin America and Asian Countries. She is familiar with strategic alliances, institutional and individual capacity strengthening and has special expertise in monitoring and evaluation. She has worked at the WHO as a technical officer in human resources for health and in the WHO special program for research and training on implementation research. She also worked at the Global Fund in Geneva for 5 years as a monitoring and evaluation officer. She was responsible for giving advice to Fund Portfolio managers (FPMs) in Latin America and Eastern Europe. She was also the training coordinator in the M&E Unit and her training materials and guidelines are still in use by the Global Fund.
Currently she is working as a coordinator of the newly created Centre for Medicine and Society at the Freiburg University and as a teaching coordinator for the Master on Global Urban Health.
Advanced Module III: Migration, ´Violence and Mental Health Issues among the Urban Poor
  Dr. rer. nat. Dipl.-Psych. Peter Scheib

  Department of Psychosomatic Medicine and Psychotherapy
  Centre for Medical health (Department)
  University Medical Centre, Freiburg

Peter Scheib is a Psychologist (Diplom), Doctor of Natural Sciences/Psychology/PhD, licensed psychotherapist (psychodynamic psychotherapy) according to the German law, teacher and supervisor in Systemic Therapy/Couple and Family Therapy. He studied Psychology, Social Sciences and Philosophy at the Phillips University of Marburg and is working as a scientist and clinician in psychosomatic Medicine and Psychotherapy for almost 30 years, starting at the Psychosomatic Medicine Hospital of the Justus-Liebig-University Gießen and from 1990 until current at the University Medical Centre, Hospital for Psychosomatic Medicine and Psychotherapy at the Centre of Mental Health of the Albert-Ludwigs-University of Freiburg. Besides working as an outpatient psychotherapist for adult patients with psychosomatic and mental illnesses, he is head of family therapy outpatient services at the department. He is coordinator and senior teacher of the University's psychosomatic training and research program in China and Southeast Asia, especially Vietnam, Laos and Cambodia, funded by the European Community, the German Ministry of Education and Research and the German Academic Exchange Service (DAAD). He is author and co-author of several articles and books related to psychosomatic medicine, psychotherapy, family therapy and intercultural teaching programs in Southeast Asia.
---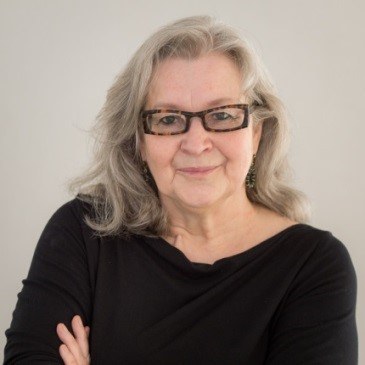 Prof. Dr. habil. Cornelia Helfferich

Protestant University of Applied Sciences Freiburg
She is a Professor for Sociology at the Protestant University of Applied Sciences in Freiburg and the Institute of Sociology at the University of Freiburg with main topics in research methods, life course / biography, family and gender. Until 2014 she coordinated the Master Studies in Social Work at the Protestant University of Applied Sciences in Freiburg. 2012 she was visiting professor at the Faculty of Health Sciences at the University of Bielefeld.
She is head of FIVE ("Research and Innovation Group at the Freiburg Protestant University of Applied Sciences"), a university institute for third party funded research in Social Work, Care and Civil Society, and of the Institute for Social Science Research on Women and Gender (SoFFI F.) as a department of FIVE.
Since the 1980s she has been carrying out studies in the field of medical sociology and of social work on violence (such as domestic violence, sexual abuse, prostitutions and trafficking for sexual exploitation) and family (specific topics include family planning and reproductive health in different social groups, teenage pregnancy, contraception). As a member of the Commission for equal opportunity on behalf of the Fed. Ministry for family affairs, senior citizens, women and youth (BMFSFJ), she conducted research on gender, education and precarious labour conditions. In close cooperation with the federal Centre of health Education (BZgA) - Collaboration centre of the WHO - she is occupied with international research on youth sex education and family planning. Most of her research includes migrant men and women. Relevant recent projects are "family planning and migration in the life course" (BZgA), "Evaluation of the Act regulating the legal situation of the prostitutes in Germany" (BMFSFJ), "Determinants of the willingness to make a statement of victim of human trafficking for sexual exploitation" (Federal Criminal Police Office).
---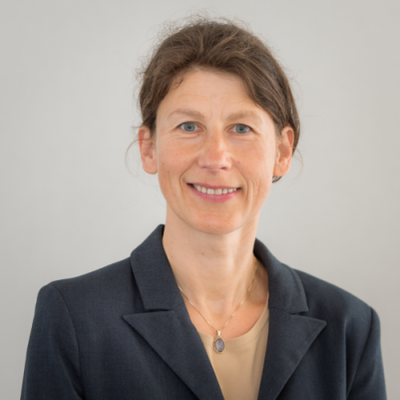 Prof. Dr. habil. Katrin Toens
Protestant University of Applied Sciences Freiburg
She is a Professor for Political Science at the Protestant University of Applied Sciences, Freiburg, and the University of Muenster. Since 2014 she coordinates the Master for Social Work at the Protestant University of Applied Sciences, Freiburg. Her fields of research and teaching are local politics and public administration, family policy, social policy, migration policy, interest representation and multi-level-governance in the European Union. List of publications:
http://www.eh-freiburg.de/hochschule/personenverzeichnis/prof-dr-katrin-toens/67