Environmental Management and Control of NCDs in urban areas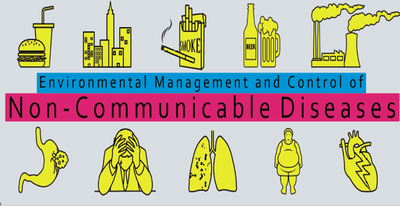 Are you qualified to tackle the health challenges of the rapidly expanding urban populations, paralleled by the growing prevelance of lifestyle disease and the accumulation of human made pollutants in urban environemnts?
The five-week Program on Environental Management and Control of NCDs in Urban Areas is designed for professionals that wish to develop strategies to improve health conditions and health of populationsliving in urban areas . The focus is on environmental factors of "city life" and particularly on vulnerable population groups. Interacting with teaching staff and scientists of the University of Freiburg, as well as with practitioners and experts from external organizations (e.g. city council Freiburg, waste disposal plant, water plant, renewable energy providers as well as WHO and UNEP), participants will gain expertise from different diciplines such as public health, environmental medicine, sport sciences, geography and anthropology.
 
---
Target group: Health professionals, social scientist, researchers and policy makers involved in health policy development and health intervention planning
Format: Five weeks fulltime attendance (Monday - Friday) in freiburg, Germany
Date: 09th of January 2017 until the 10th of February 2017
Degree: University Certificate 9 CP (ECTS)
Course Fees: 2.500€ 8Including materials, excursion, administration fee. Living costs are not included)
---
For further Questiones please contact our coordinator: